---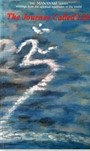 Part 1 The Journey by Swami Satprakashananda, Swami Lokeswarananda, Swami Yatiswarananda.
Part 2 The Early Years by Eknath Easwaran, Swami Chinmayananda, Swami Jyotirmayananda, Swami Ishwarananda.
Part 3 Family Life by Swami Chinmayananda, Swami Tejomayananda, Jack Kornfield, Ramana Maharshi.
Part 4 The Golden Years by Menachem Mendel Schneerson, Swami Vivekananda, Swami Tyagananda, Swami Tapovanam.
Will NOT be shipped outside California. For shipment outside California, order from Chinmaya Publications at https://www.chinmayapublications.com